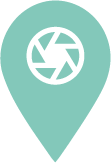 Back in November I had the pleasure of working with George Law on the branding for a new app, YouDoReview, created by Sam Read. 
Along with a logo, seventeen individual icons were created to be used in the app, as seen below.
It was fantastic to see this project grow, and you can see the completed app in the play and app store now! Check out YouDoReview's instagram page here, where you can find a link to download the app!